Yanagibashi Rengo Market, the Fukuoka's Kitchen
Hello everyone, do you like seafood? I love it!
In Fukuoka prefecture, there are many fishing ports as it faces the ocean. That's why a lot of fresh seafood is brought here from its neighborhoods.
Today, let me introduce Yanagibashi Rengo Market where various kinds of vendors (mainly seafood) are gathered.
Yanagibashi Rengo Market(柳橋連合市場)
 1-5, Haruyoshi, Chuo Ward, Fukuoka City, Fukuoka
  092-761-5717
 Opening Hours 8:00~18:00 (depends on each vender)
 10 to 15 mins from Hakata station by bus
 10 mins from Tenjin station by bus
 15 mins from Tenjin station on foot
What is Yanagibashi Rengo Market like?
Yanagibashi Rengo Market is easy to access from 2 main downtowns in Fukuoka, Tenjin and Hakata. Although many modern buildings stand just a few steps from the market, its retro-flavored sign harmoniously blends into the surrounding scenery.
It's not a modern-looking market, but it is so nicely old-fashioned that Japanese people feel like they know it deep down in their memories.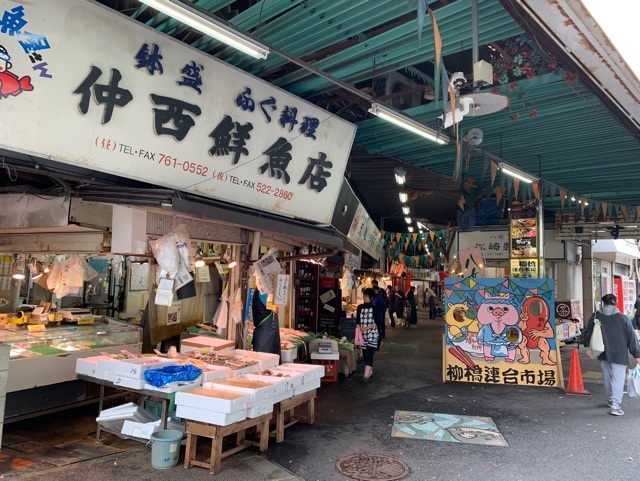 On the center-right in the picture, there is a face-in-the hole board to take funny photos. Why don't you take one with this when you visit here?
It might be a little bit embarrassing but will be a good memory!
Fresh seafood here is carefully selected by the vendors, so its quality is guaranteed!
When I cook fish for special occasions, I buy the best fresh one in the market. If you tell venders what kind of fish you want or what you're going to make, they will choose the best one for you. They will clean and fillet the fish as you like. It's easy-peasy!
You might feel they have a cold attitude as they briskly work without much talking, but not at all! They will take good care of you when you need their help. This is the humanity of people in local Japanese markets.
Since you are in a seafood market, let's try them!
Some of you might not be good at cooking fish though you love to eat. In that case, visit Yanagibashi Shokudo, a small casual seafood restaurant in the market!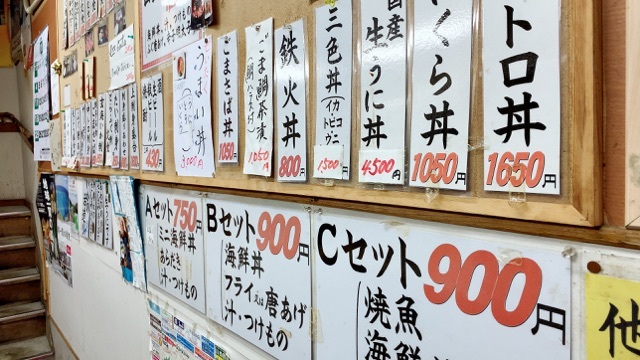 Fresh seafood is sold on the ground floor of this restaurant.
The upstairs is the place to eat. After ordering what you like from the menu on the wall, pay first, then go upstairs for the tables.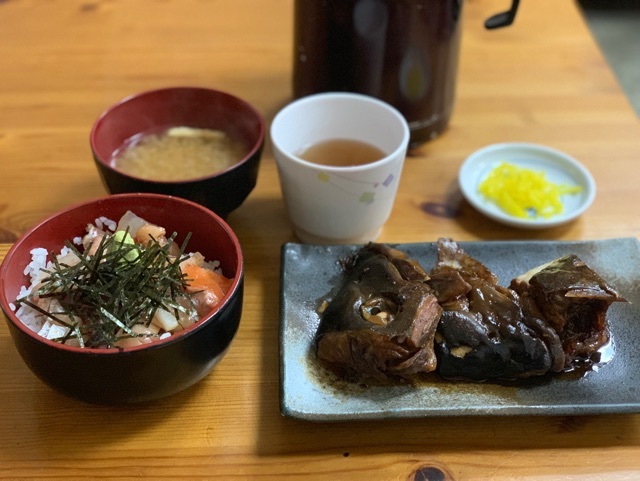 FYI, I also wanted to have tempura, Japanese-style fritters, but I stopped myself because it was before payday lol
Anyway, what a great value for the price! If you have the same meal in Fukuoka's downtown such as Hakata or Tenjin, it will cost at least 1,000 JPY (approx. 9 USD). Fresh and cheap, this is the best.
KaisendonIt is fun to guess what kind of fish they are while eating.
Most of the kaisendon are not seasoned, so people usually pour soy source. A green paste on kaisendon is called wasabi, grated Japanese horseradish. This is a spicy condiment often served with sushi or sashimi, so better to put aside if you are not good at it.
The stewed fish ara has gotten soaked in its sauce well and has a rich flavor which goes well with steamed rice. We, Japanese people, are sometimes taught by parents or teachers to eat fish's eyes because it is believed that they make us smart (is this only in my region?). However, I can't eat them… because I feel awkward when my eyes meet theirs. lol
Yanagibashi Shokudo(柳橋食堂)
 1-1-10, Haruyoshi, Chuo Ward, Fukuoka City, Fukuoka
 092-761-1811
 Opening Hours 9:30-16:00
 Closed on Sundays and national holidays
 https://yokanavi.com/spot/104905/
A lot of colorful stuff. Discover Japanese craftmanship.
In this market, there are a variety of vendors not only seafood but also tea sold by weight, teapots, clothes, bakeries, and wagashi (traditional Japanese confectionaries).
Many foreign tourists visit here, too. If you want to get something Japanese, take your time looking around, then you will find something interesting.
You might think these Japanese teapots all look similar, but materials, shapes and prices vary.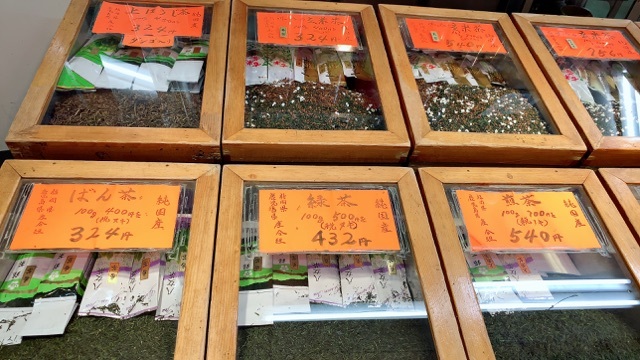 If you are a fan of Japanese tea, it might be a good idea to buy a little of many different kinds.
Each wagashi made carefully by Japanese confectionery chefs is beautiful and of course, tastes good.
Japanese people are accustomed to giving colorful wagashi as souvenirs or tokens of appreciation.
It implies that words are not enough to describe their appreciations, so they put their feelings into those gifts.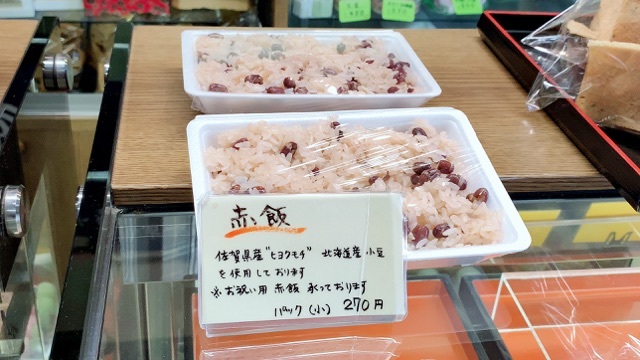 When there is something to celebrate, Japanese people traditionally eat sekihan, literally means red rice. It's lightly salted sticky rice steamed together with red beans.
Sekihan is often served with sea bream (Japanese name: tái) which is considered as lucky fish because a Japanese word of "médé-tái" (means lucky and happy) has the same sound in it. Somehow, Japanese people are so likely to believe kind of superstitions for good luck. lol
You can try sekihan rice balls sold in convenience stores and also ready-made style that you can cook in a microwave. They might be good for souvenirs
You can try sekihan rice balls sold in convenience stores and also ready-made style that you can cook in a microwave.They might be good for souvenirs.
Keen on something new but also cherish something old
There is a stylish coffee shop with blue walls by the exit of the market. The retro-flavored sign is right next to the shop, but they strangely go well together.
An old souvenir shop was renovated into this stylish coffee shop. That's why an old-fashioned sign saying "博多おみやげ(Hakata's Souvenir)" still remains on its wall.
Keen on something new but also cherish something old. Such mindsets of Fukuoka people can be felt from this picture.
Yanagibashi Rengo Market is the place which remains as it's been since long ago even though the city has been developing a lot. Why don't you come to experience this traditional market cherished by the locals for so long?
Writing/Photograph : NAKAMU
Translated by : Sayaka Imaoka