Fully enjoy Kabira Bay, considered No.1 tourist attraction in Ishigaki Island
The sunset in Ishigaki Island was introduced before since it was ranked No.1 for the "Top 10 Trending Destinations in the World for 2018" chosen by Trip Adviser's reviews. This time, let's look at Kabira Bay, considered the most popular spot in Ishigaki Island.
A stunning water colour as if it was artificially made
Ishigaki Island is well known for being surrounded by emerald green water due to the corals under the sea. The emerald green colour of the water is so surreal that people sometimes jokingly say "did somebody put artificial dye in the water?"
Strangely, the water remains this stunning colour even on cloudy days.
It is definitely worth visiting even if the weather is not perfect.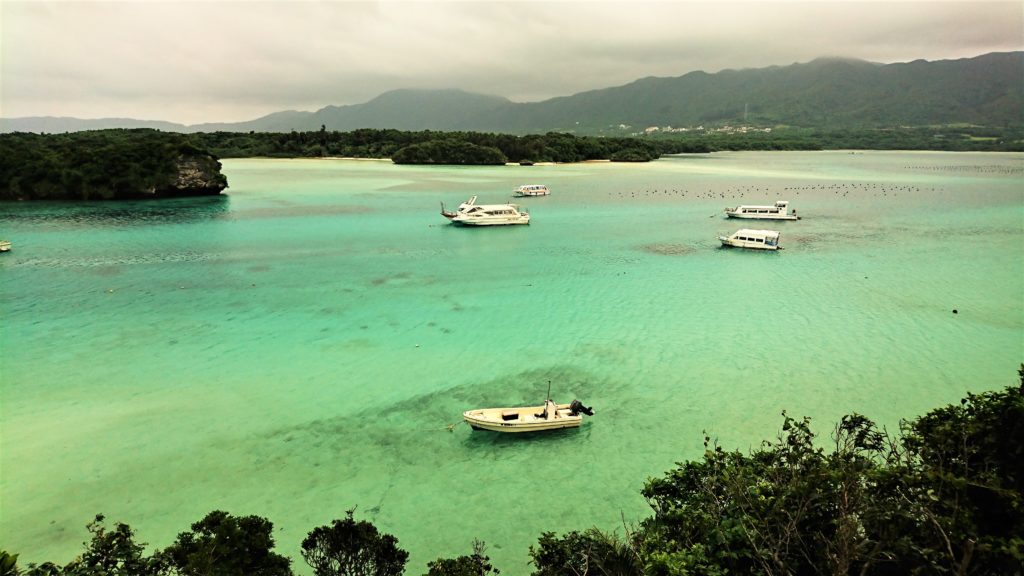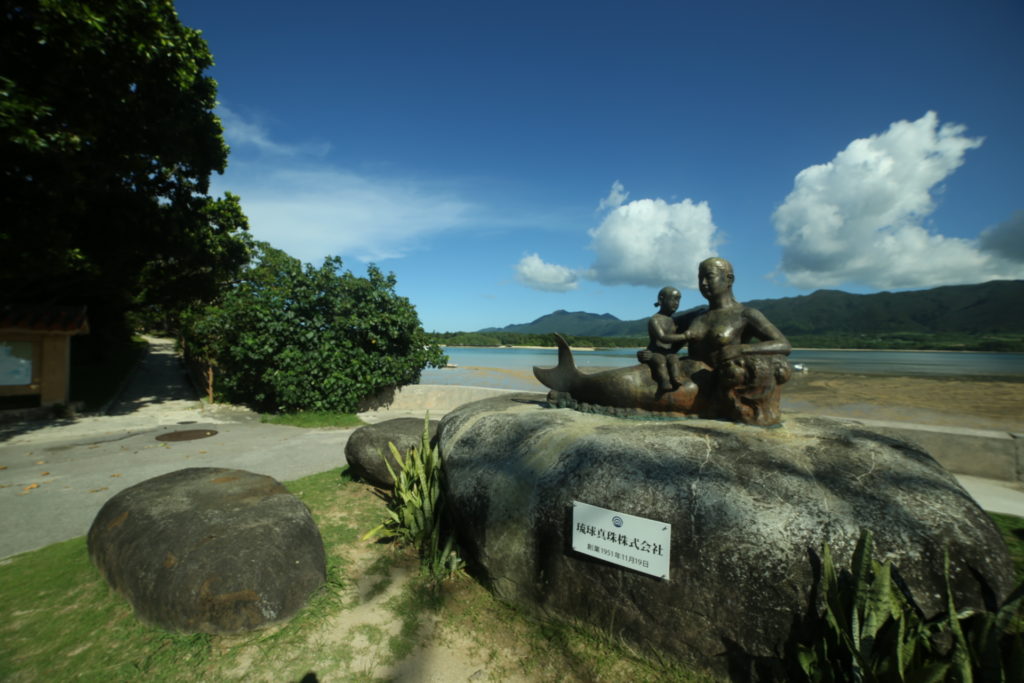 Kabira Bay is also famous for being the first in the world to culture black pearl and establish its mass production system. The black pearl is a gem formed from black-lip oyster which is now largely cultivated in Tahiti.
There is Ryukyu Pearl Kabira Main Store, a factory-owned store located in front of Kabira Bay.
The mermaid statue built by Ryukyu Pearl store wishing Kabira Bay will be eternally clean and beautiful.
Each pearl has different shapes, colours and sizes, so you will find your favorite ones. They do not only display pearls but also various accessories made of coral, shell and glass.
Ryukyu Pearl Kabira Main Store
 934 Kabira, Ishigaki City, Okinawa
 0980-88-2288
 9:00-18:00 all year round
 35 mins by car from Ishigaki Airport
30 mins by car from Ishigaki City
 https://www.ryukyu-shinju.co.jp/shop.html
Go on a glass-bottom boat tour to see colourful tropical fish!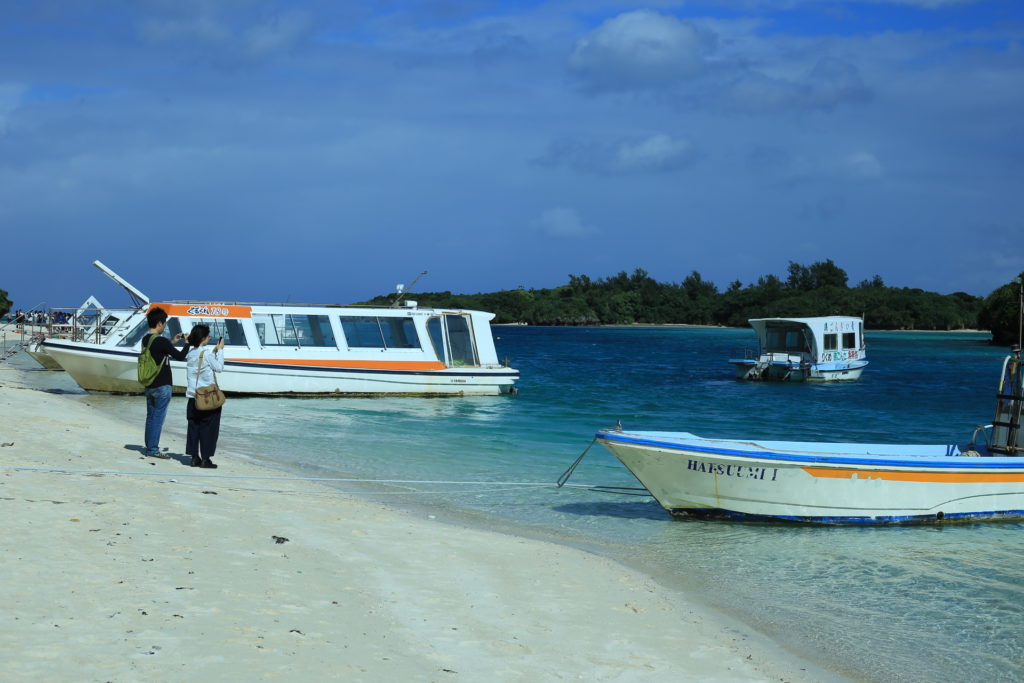 Most of the boats that you see in Kabira Bay are glass-bottom boats for tourists. You can see the beautiful underwater scenery on these small boats. There are around 5 boat companies that offer glass-bottom boat tours and they all cost only 1000 JPY (more or less 10 USD) per person for a 30-minute trip!
FYI, you are allowed to walk on the beach at Kabira Bay, but NOT allowed to swim to protect the environment.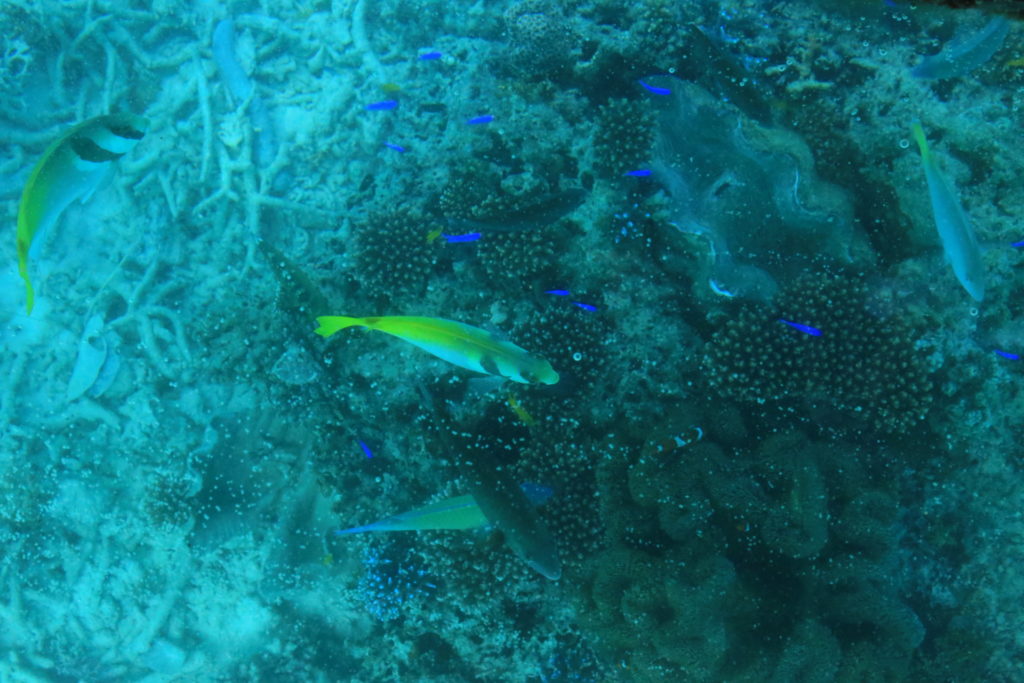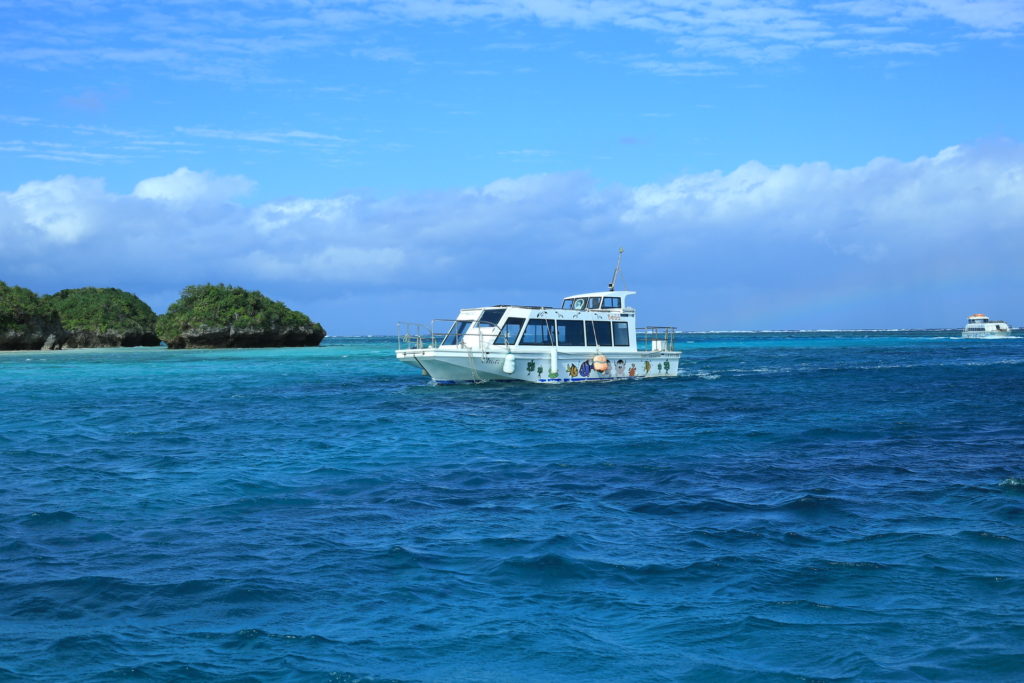 Splendid view not only in day time but also dawn and night time
As it's mentioned above, Kabira Bay's emerald green water in day time is well known, but it is also recommended to visit there at dawn or starry night!
The sky and the sea gradually turn from purple to pink at the break of dawn.
When it's cloudy, the pink light complements with the emerald green water to create a unique colour.
Starry night at Kabira Bay
An enchanting scenery of starlit sky and the sea as if it's taken from a picture book.
This is taken nearby the entrance of Kabira Bay area. The starlit sky looks fantastic with the palm trees.
Enjoy Ishigaki Island all day and night!
When you come to Ishigaki Island, you can also enjoy the pristine white sandy beach, its traditional culture and local foods, but you definitely don't want to miss the spectacular view of Kabira Bay which looks differently by time of the day.
If you love nature and the ocean, why don't you visit Kabira Bay and soak into its breathtaking landscape all day and night?
Kabira Bay
 1054 Kabira, Ishigaki City, Okinawa
  30 mins by car from Ishigaki City
  45 mins by bus from Bus Terminal in Ishigaki City
Writing/Photograph : SHUN TOMINAGA
Translated by : Sayaka Imaoka