Kinosaki town, located in Toyooka City in Hyogo, is known for onsen which means hot spring in Japanese and has a history of 1,400 years.
It is a scenic old town with beautiful streets along with willow trees. There are 7 public baths called sotoyu and you can enjoy sotoyu hopping, in other words, touring sotoyu.
Kinosaki Onsen is now becoming popular among foreign tourists because they can enjoy walking around the town wearing yukata, a casual traditional Japanese robe usually made of cotton.
Today, let's look at how to enjoy Kinosaki Onsen.
Kinosaki Onsen Tourism Association
 78 Yushima, Kinosaki Town, Toyooka City, Hyogo Japan 669-6101
 0796-32-3663
 2h 40mins by Kounotori limited express train from JR Osaka station
 https://hotel-anteroom.com/
First of all, check in your ryokan, a traditional Japanese-styled accommodation
The picture above was taken just in front of Kinosaki Onsen Station. These are geta dedicated by each ryokan in Kinosaki wishing safety and health of travelers as geta is likened to their feet. Geta is a traditional Japanese footwear which is a kind of sandal made of wood base and fabric thong.
In Kinosaki, there are as many ryokan as these geta!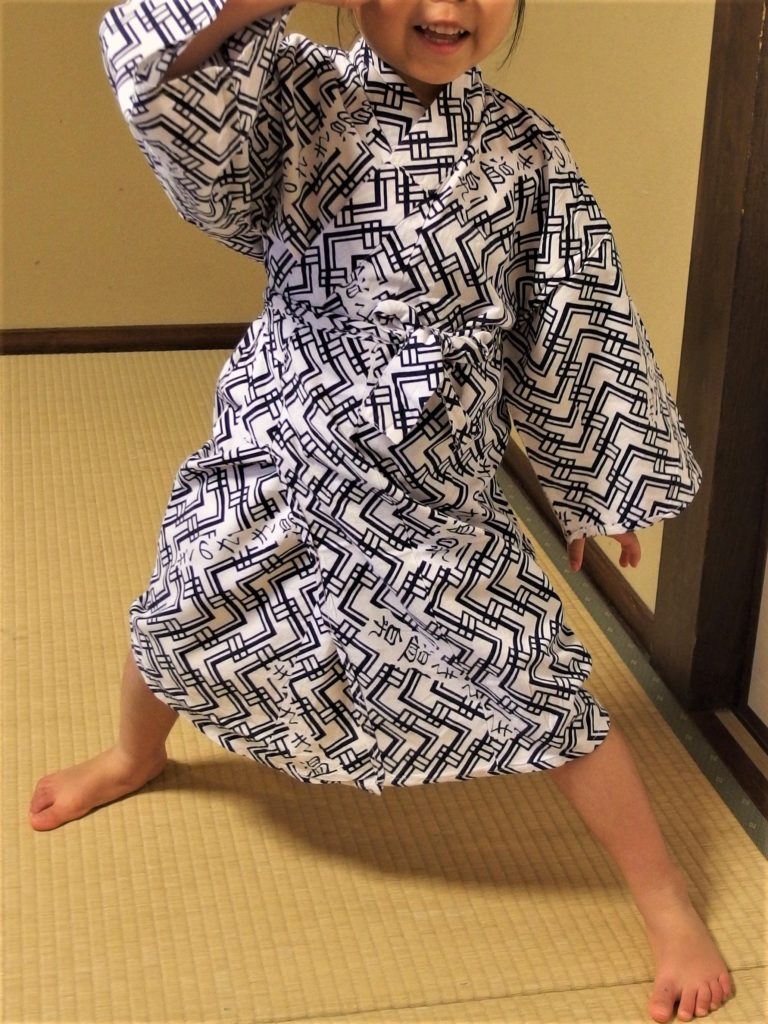 First, let's check in your ryokan, a type of traditional Japanese accommodation which features tatami mat made of straw, futon bedding set directly laid on the tatami-matted floor and so on.
After checking in, change into yukata and geta, then go out to the 7 public baths for sotoyu hopping.
Your ryokan will lend you yukata and geta, so don't worry!
7 sotoyu, public onsen bathhouses in all
There are 7 public bathhouses in Kinosaki. The picture above is one of them called "Satono-Yu" located right next to the station.
Each hot spring is said to bring you various luck!
"Jizouno-Yu" is for the safety of family, "Yanagi-Yu" ensures fertility and safe childbirth for women, "Ichino-Yu" keeps you in good fortune, "Goshono-Yu" brings good luck in love, "Mandara-Yu" is for business success, and "Kouno-Yu" is for longevity.
Now, want to try them all?
You can drink hot spring water
There is a place to try drinkable hot spring water in front of the station.
People believe that the water is good for gastritis and constipation.
It tastes… unfortunately not so good!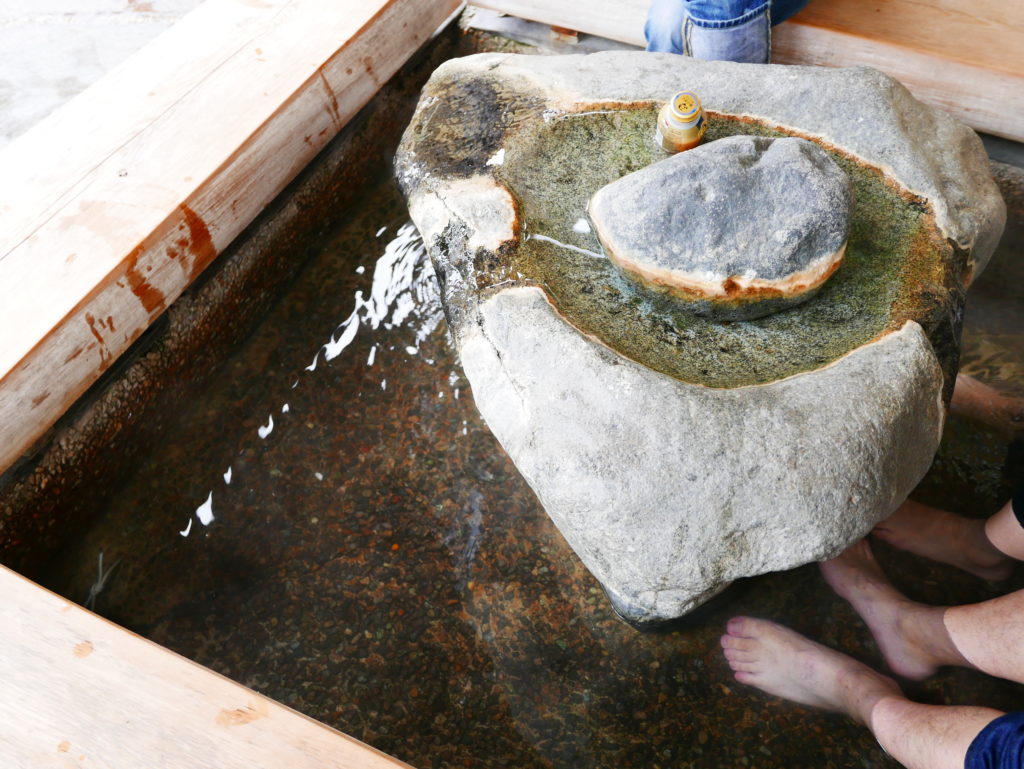 If you are not comfortable to visit public bath, as wearing swimsuits is not allowed in hot springs in Japan, foot bath is the place for you.
You will feel nice and warm by only putting your feet in the water.
The foot baths are next to Satono-Yu, Yanagi-Yu and Ichino-Yu.
There are a lot of places to eat in Kinosaki.
Especially, there are many street foods, so it's perfect to walk and eat something you like.
You'll find various kinds of food from sweets like ice cream, rice cake and pudding, to savory food like croquet, bao and so on. The picture shows deep fried fish cakes.
When it comes to Kinosaki in winter, it's crab season!
Kinosaki's another specialty is crab!
Crabs in Kinosaki are so popular that the local travel agencies start to offer a lot of crab-eating tours even in fall.
In winter, the best season for crab, ryokan offer various crab dishes and souvenir shops sell a lot of crab foods.
How was Kinosaki Onsen?
Hot spring can be enjoyed all year round, however, winter is the best season to visit for crab!
Why don't you go to Kinosaki Onsen, change into yukata and hop around hot springs?
Writing/Photograph : BON-BON
Translated by : Sayaka Imaoka